TV series at SoundTrack_Cologne · Accreditations open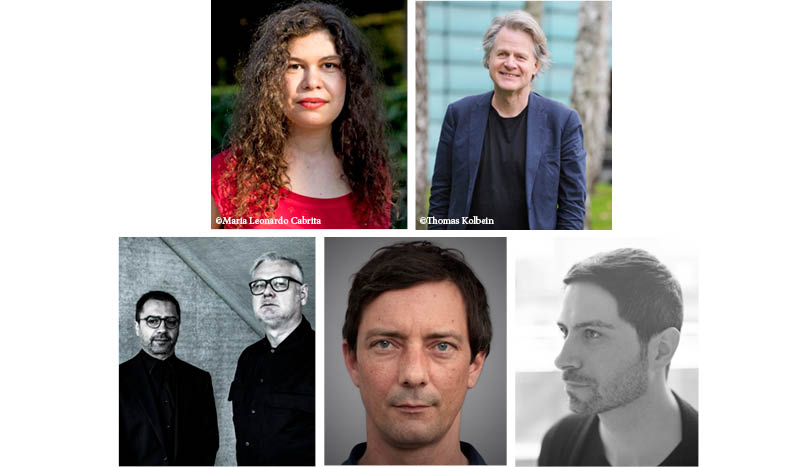 The German crime series "Tatort": broadcast for the first time in 1970 and with already more than 1000 episodes - yet the series can hardly feature music by women. Theremin artist Verena Marisa will be one of the few female composers of the cult crime series to talk about this problem and her work at SoundTrack_Cologne (October 14 – October 17, 2020).
Further composers of current hit series as speakers of the thematic block "Composing for TV series" (Saturday, October 16): Kyan Bayani and Martin Lutz ("Bad Banks"), HARPA Award winner Gaute Storaas and the composing duo Svínhunder ("Thieves In The Woods").
Accreditations can be purchased at https://soundtrackcologne.de/en/accreditations/.
All events are subject to a strict hygiene protection concept for the protection of the participants. All measures are listed at: https://soundtrackcologne.de/en/congress/covid-19-our-protection-concept/.


Over 1000 "Tatort" episodes, but less than 3% female composers. One of these few women is Verena Marisa. The German-Brazilian composer and sound artist will talk about her participation in already five "Tatort" episodes at SoundTrack_Cologne.
Verena composed the music for award winning films (i.g. 'Ich will dich', 'Operation Zucker'), was awarded the German Film Music Prize, amongst others, and is one of the few female theremin players. As a solo artist she performs at international festivals (Filmfest München, Wave-Gotik-Treffen, Überjazz Hamburg).
In addition to her panel Verena will give a live theremin lecture performance on Friday, October 16th. The occasion is the 100th birthday of the Theremin.


The banking thriller series "Bad Banks" (German Television Prize, Grimme Prize, among others) was produced by Studio Hamburg and was one of the first German series to be shown on Netflix and Hulu, as well as on ZDF and Arte.The music is part of the latest joint project of Kyan Byani and Martin Lutz. Kyan Bayani is a composer and sound artist who studied at the University of the Arts Berlin and has composed music for a variety of projects including films, dance choreographies, theatre plays and TV series and documentaries. Martin Lutz is a composer and sound artist living and working in Berlin. He produced sound pieces for artists. dance companies, theatre and film productions in Europe, Inda, South-Korea, Mosambique and Australia.

This year's HARPA award winner Gaute Storaas is one of the most experienced and acclaimed film composers of the Nordic countries. He was HARPA nominated three times of which he won two times: for 'Elias and the Treasure of the Sea' in 2011, and now once again for Colin Nutley's tv drama 'Bröllup, begravning och dop', about which he will talk about at SoundTrack_Cologne. In the last 20 years he has mainly written orchestral music for film and television, from animated films to dramas such as "The Last Sentence" or "A Man Named Ove".
The Belgian historical-drama series "Thieves in the Woods" is the most opulent project of Belgian TV so far and can also be seen on Netflix. Part of this success is also the music of the Belgian composer duo Svínhunder which consists of Hans Mullens and Michel Bisceglia.
Hans Mullens has been a professional musician, composer, arranger, sound designer and music programmer for over 30 years. He is affiliated with the international sound production company Sonhouse and has completed dozens of assignments for the post-production of films (including 'Cafard' and 'Il était une fois, une fois' ), TV series (including the six-part Swiss TV 'Quartier des Bancs' series), documentaries, animated series and advertising spots.
Michel (Michelino) Bisceglia has been professionally active since 1989 as a musician in the arts sector. He has composed the music for several feature films, including 'Blue Bird' (Cannes Film Festival) and 'Le Fidéle' (Venice International Film Festival). His soundtrack for the film 'Marina' won a World Soundtrack Award in 2014.
____________________________________________________________

Please understand that due to the dynamically developing travel restrictions changes are possible until the last day - this is not in our control.
_______________________________________________________