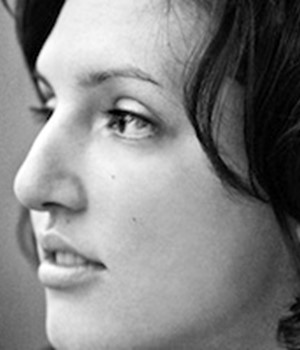 Lika Alekseeva
Reality Check/SYNC
Lika Alekseeva studied Film in Moscow. Her short film "Draw a Line" has been screened at Cannes and awarded with the Rising Star Award at Universe Multicultural Festival in Hollywood.
Ginge Anvik
TV Series
Ginge Anvik has scored 23 feature films in addition to documentaries, shorts and TV-series using a palette ranging from symphonic to pure electronic and anything in between to tell a story.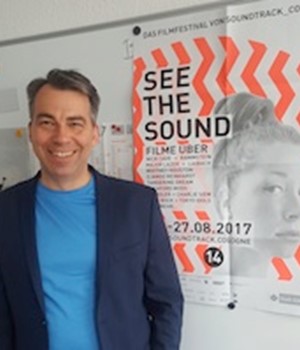 Michael P. Aust
Founder and Head of SoundTrack_Cologne
Founder and Head of SoundTrack_Cologne Michael P. Aust heads SoundTrack_Cologne since the very beginning in 2004. Since 2014 he is Festival Director of Braunschweig International Filmfestival, too.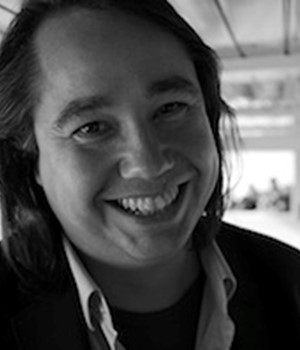 Mike Beilfuß
Jury Peer Raben Music Award
Mike Beilfuß is working as a Film Producer. ("Die Hände meiner Mutter", "Anne Clark" etc.). He co-founded the Kinescope Film in 2013 and is now CEO at Freischwimmer Film since 2018.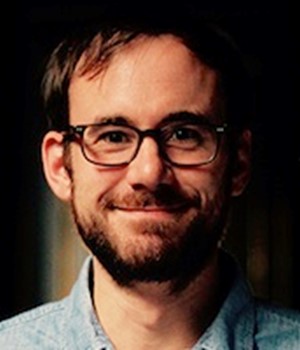 Martin Berger
Music Politics
Martin Berger is European Business Consultant of TuneSat LLC and CEO of TuneSat GmbH which is handling the European business and customer support for TuneSat LLC.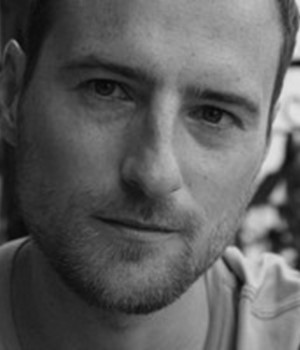 Stéphane Bergmans
TV Series
Stéphane Bergmans is a Belgian screenwriter and director. The second season of his series "The Break" is scheduled to air this fall on Belgian TV and Netflix.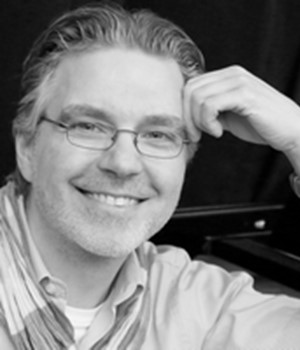 Helge Borgarts
Games
Helge Borgarts is a freelancing German composer and producer. He is the program manager for games music at the renowned festival and conference for music in film and media Soundtrack_Cologne.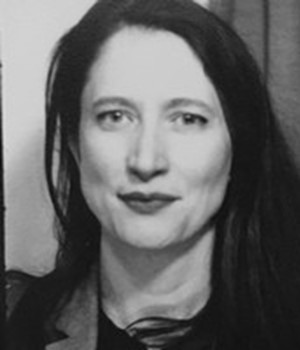 Lucy Bright
Reality Check
Lucy Bright has music supervised some of the most critically-acclaimed British films of recent years: "The Unloved", "The Arbor" and "Slow West". Her recent projects include the series "McMafia".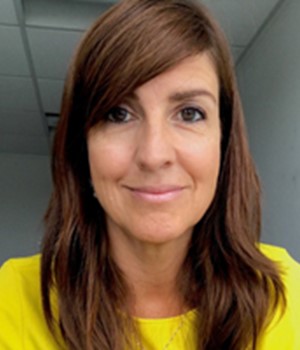 Emily Caston
Speaker SEE THE SOUND
Emily Caston has worked in the film and television industries since 1991. She produced over 100 music videos and TV commercials for artists like Madonna or U2.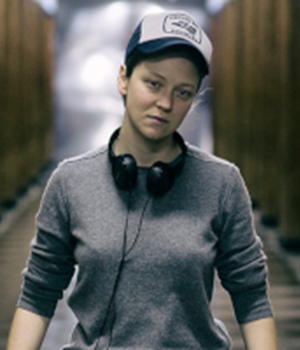 Olga Chajdas
Jury European Talent Competition
Olga Chajdas directed for theatre (The goat or who is Sylvia), television series (The Deep End) and short films (3xLOVE). Currently, she directs the Netflix original series "1983".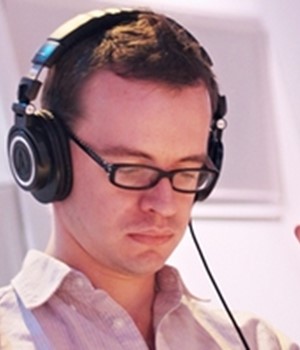 Gareth Coker
Games
Gareth Coker combines in his video games unconventional soundscapes with melodically driven themes. His music for the platform game "Ori and the Blind Forest" was awarded with numerous awards.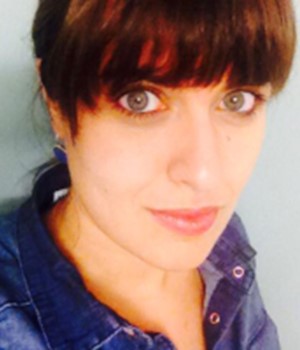 Valerie Dobbelaere
Summer School
Valerie Dobbelaere coordinates the music and sound projects at the guest office of Ghent International Film Festival. She has worked with several composers such as Hans Zimmer or James Newton Howard.
FX Dupas
Reality Check
FX Dupas founded Vibe Avenue with fellow composer and sound designer Mathieu Lavoie. He holds a doctorate in dynamic music composition for games & other interactive media from Université de Montréal.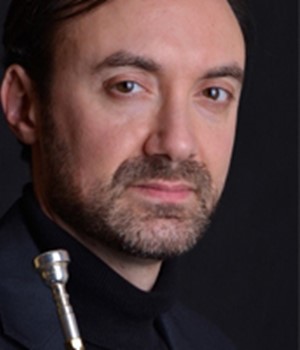 Yati Durant
EEAMS
Yati Durant's compositions and movies have received many prices from international festivals and have been performed worldwide. Since 2010 he works as a lecturer for M.sc. Composition for Screen.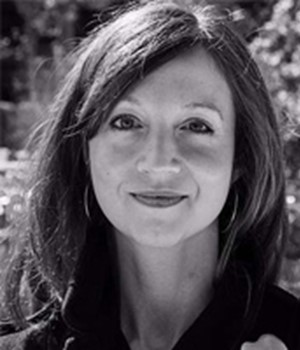 Alexandra Eichhorn
Reality Check/SYNC
Alexandra works as a music consultant and Licensing Manager for Cézame Music. There she works closely with directors and producers to help them find the best music or score to illustrate their films.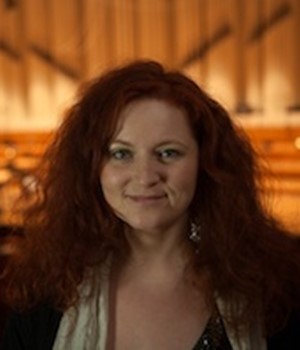 Martina Eisenreich
WIFT
Martina Eisenreich is a composer and conductor. Recently, she works on European and American film productions and symphonic compositions for concert halls.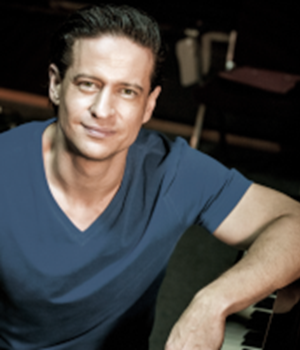 Karim Sebastian Elias
Sound Design & Music
As a film composer, K. S. Elias composed and produced the music for over 100 movies, television films and documentaries and over 400 series, including the movie "Rythm is it!".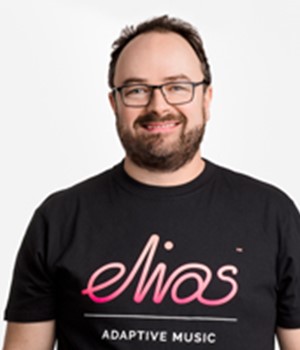 Kristofer Eng
Reality Check/Tools
Kristofer Eng is an expert about the technics and tools a composer needs. He already composed music for games, movies, theatres and musicals - such as the musical "Robin Hood".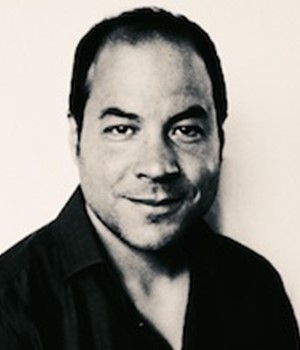 André Feldhaus
Reality Check
André Feldhaus is composer and has contributed to the scores for nearly 120 films, including major television work and cinema releases, among them "4 Könige", "Die Hände meiner Mutter" or "Tatort".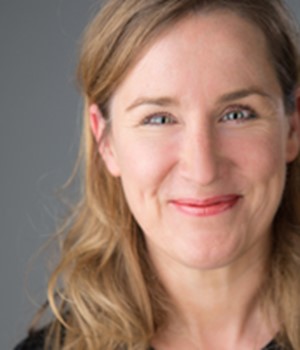 Milena Fessmann
Reality Check/SYNC
Milena Fessmann moderates numerous events about music and runs courses about "musicsupervising" at the DFFB.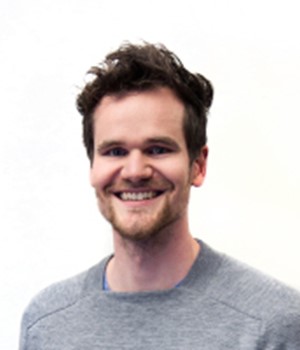 Valentin Finke
Sound Design & Music
Valentin Finke works as a sound mixer. He works on projects like "So was von da", "Meine teuflisch gute Freundin" and "Un profil pour deux"/"Monsieur Pierre goes online".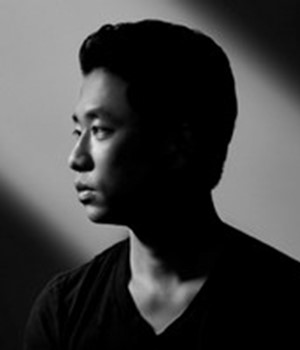 Takeshi Furukawa
Games
Takeshi Furukawa's music has accompanied some of the world's most recognizable franchises and brands. From "Star trek: Enterprise" and "Star Wars: Clone Wars" to "The Last Guardian."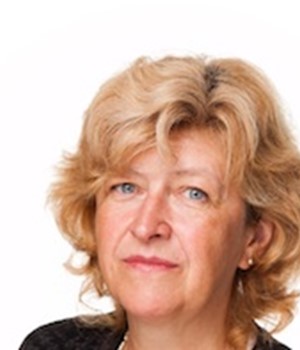 Liane Fürst
Summer School
Liane Fürst studied music sciences at Humboldt University in Berlin. After, she worked in an event management. Since 1994 she works at GEMA.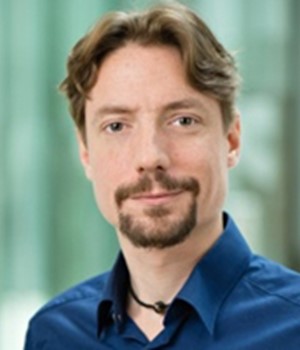 Florian Füsslin
Workshop Games Music
Florian Füsslin works as an audio director for the Crytek audio team. Furthermore, he teaches "Game Audio" at the university of applied sciences in Darmstadt and at the SAE in Frankfurt.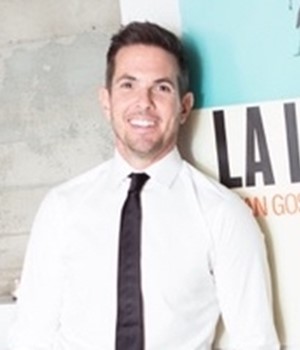 Steven Gizicki
Reality Check/SYNC
Grammy-winning Music Supervisor Steven Gizicki is best known for his work on Damien Chazelle's musical La La Land, for which he was awarded two prizes from the Guild of Music Supervisors.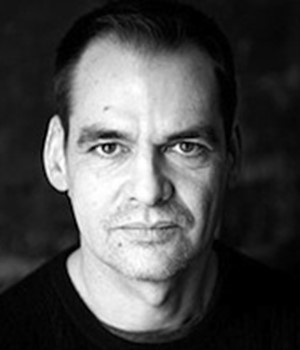 Andreas Grimm
Reality Check
Andreas Grimm is a composer for feature films and TV-series (Der Wixxer, Night of the Living Dorks and Pastewka among others) and teaches composition for media at the Robert Schumann School of Music.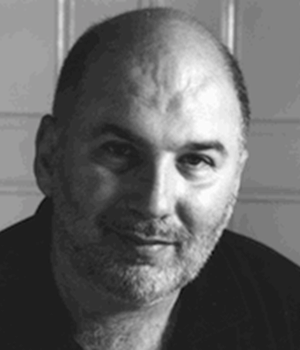 John Groves
Opening
John Groves is a British composer, musician and producer, and a specialist for the use of sound and music in advertising and communication.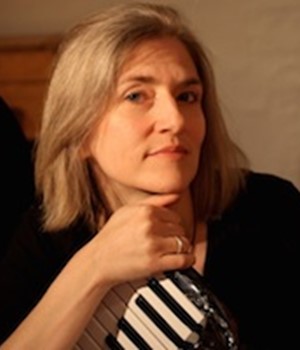 Verena Guido
Reality Check/Workshop Discussion
Verena Guido is a composer, librettist, accordionist, violinist and singer and she designed numerous stage music at the Schauspiel Bonn, Düsseldorf and Cologne.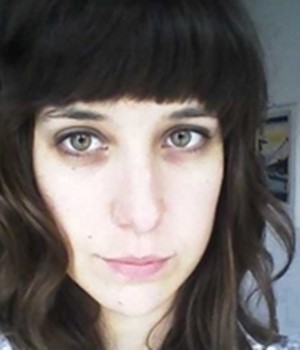 Kathrin Häger
Program Adviser SEE THE SOUND
As head of program Kathrin Häger curates SEE THE SOUND, the film festival of SoundTrack_Cologne. For over 10 years now she works as a critic for Germany`s renowned film magazine FILMDIENST.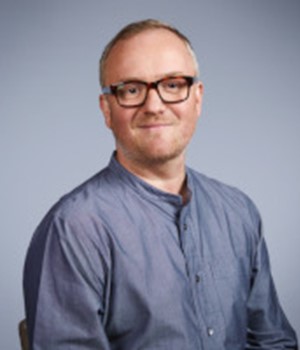 Christian Henson
Reality Check/Tools
Christian Henson is a UK based multi-nominated (including Ivor Novello, BAFTA, and World Soundtrack Awards), multi award-winning​ composer.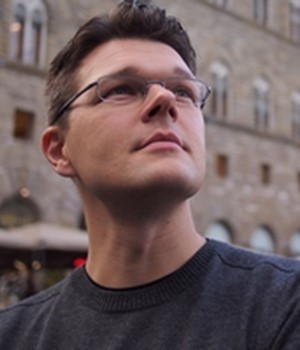 Vasco Hexel
Reality Check/Workshop
Vasco Hexel leads the Masters Programme in Composition for Screen at the Royal College of Music, London. He is the author of "The Film and Media Creators' Guide to Music" (New York: Routledge, 2018).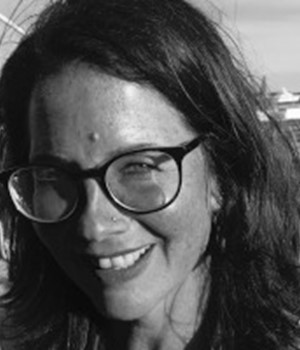 Pia Hoffmann
Summer School
For more than a decade, Pia Hoffmann has been the creative hub between directors, producers, composers, record companies and music publishers.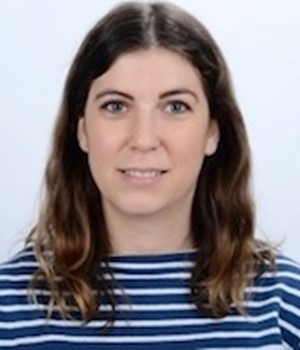 Lisa Humann
Reality Check/SYNC
Lisa Humann works as a Senior Manager Synch & Licensing with a focus on film and series at BMG in Berlin. Before moving to Berlin she co-founded and built the sync agency Swimming Pool in Vienna.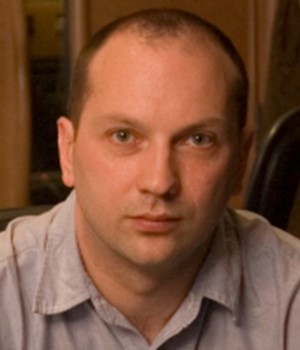 Richard Jacques
Games
Richard Jacques is a BAFTA and Ivor Novello nominated composer best known for blockbuster video games such as "James Bond 007: Blood Stone" and "Mass Effect".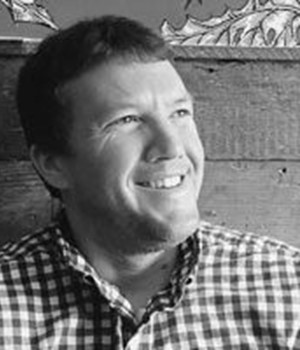 Jeff Jernigan
Reality Check/SYNC
As former director of ASCAP's Film & TV music department, Jeff Jernigan represented top composers and songwriters in film, theater and television, providing them with career development services.
Arne Kammhöfer
Music Politics
Arne Kammhöfer is Associate Director for Music Licensing. He supports Erika Oltmann at Production Music Library SONOTON. There, they both lead the team of Music & Licensing Consultants.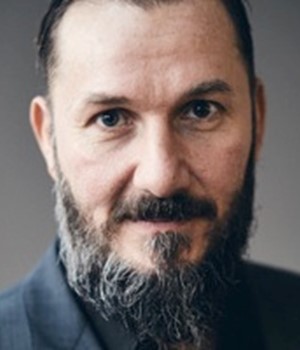 Jens Kindermann
Music Politics
Jens Kindermann is department and project head at GEMA. He is responsible for the documentation of films and series, as well as the clarification of manufacturing​ rights.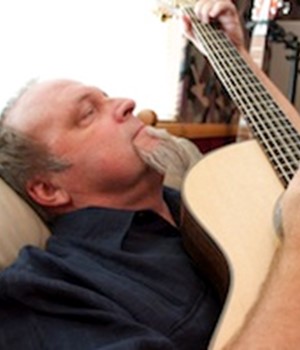 Kevin Kiner
Composing for TV Series
Honored with multiple Emmy and Annie nominations, as well as 12 BMI awards, Kevin Kiner is one of the most versatile and sought-after composers in Hollywood.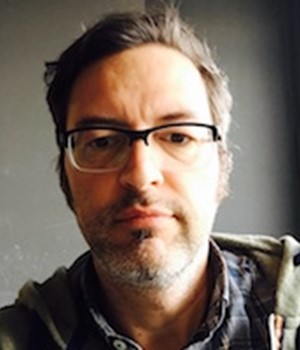 Johannes Klein
Adviser SEE THE SOUND
Johannes Klein is curator and film program manager of In–Edit International Music Documentary Festival since 2007, the most important music documentary film festival that started 14 years ago.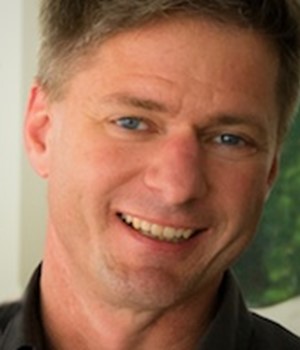 Hansjörg Kohli
Sound Design & Music
Hansjörg Kohli is a composer and music supervisor currently living and working in Munich. He studied film scoring and piano at Berklee College of Music in Boston.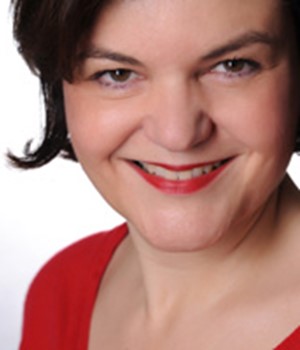 Cornelia Köhler
WIFT
Cornelia Köhler is director, writer and board member of "Women in Film and Television Germany" (WIFT). She worked among as dramaturge for the feature films "Low Lights" or "Pattys Catchup".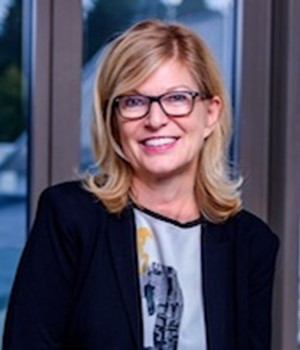 Barbara Krämer
Summer School
Barbara Krämer works at Bavaria Sonor music publisher as a project director with the focus on film music. Since 2015 she is a full member in the appraisal committee​ at GEMA.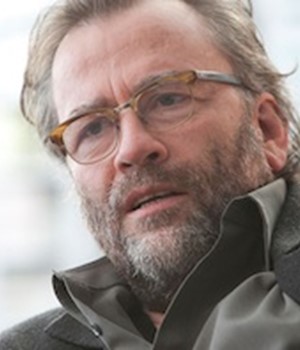 Matthias Krüger
Music Politics
Matthias Krüger is musician and bass player. He composes music for (german) TV productions and jingles - together with Klangraum.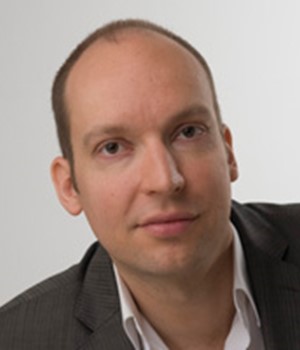 Anselm Kreuzer
Music Politics/Reality Check
Anselm Kreuzer is a designated specialist for TV title themes, station IDs, scores for series and TV drama as well as music for new media and advertising.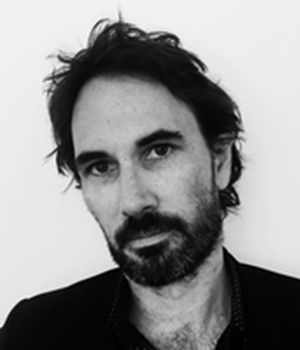 Jed Kurzel
Film
Jed Kurzel is an award-winning composer and musician with credits such as "Assassin's Creed" and "Alien: Covenant". Jed's work will next be heard onscreen in "Overlord" for producer J.J. Abrams.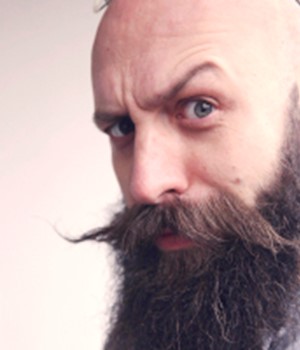 Jakob Lass
Sound Design & Music
Jakob Lass is a German film director and screenwriter. Due to the largely improvised films, these are assigned to the "Berlin Flow" or "German Mumblecore" movement.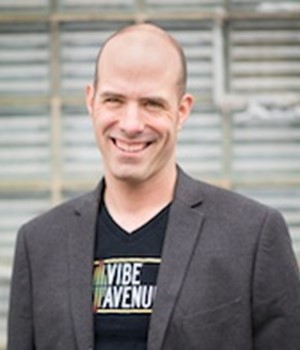 Mathieu Lavoie
Reality Check
Mathieu Lavoie is a composer, sound designer, author and professor at the Université du Québec à Montréal. He has composed music for dozens of video games ("The Darwin Project", "Livelock") or films.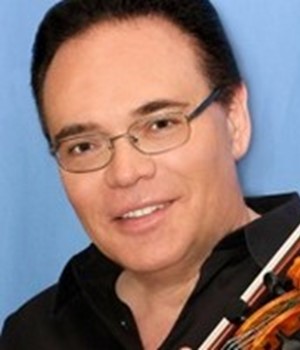 Dimitrie Leivici
Reality Check
Dimitrie Leivici is one of the most experienced session players in L.A. with over a thousand movies he has played on. He is holding the position of Concertmaster at the Synchron Stage Vienna.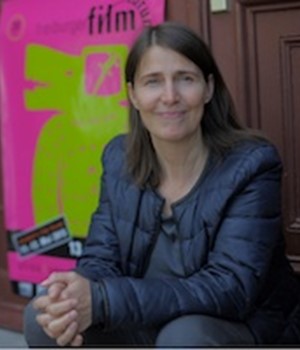 Mirjam Leuze
Jury SEE THE SOUND
Mirjam Leuze works as author and director. Her first feature documentary "Flowers of Freedom" premiered at the 64. Berlinale.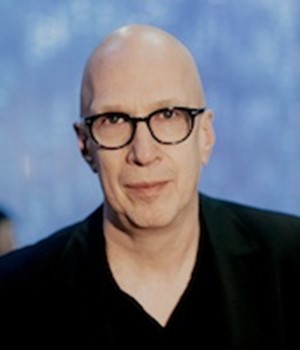 Micki Meuser
Opening
Micki Meuser is a film composer, producer and songwriter. He has composed music for more than 60 films, including international feature films with Daniel Craig, Kirstin Dunst or Lynn Redgra.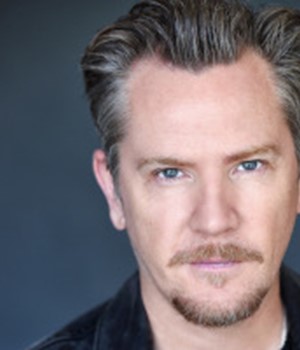 Thomas Mikusz
Summer School
Thomas Mikusz has represented composers at major Film Festivals and team member of White Bear PR. He also produces content, panels and events. As a moderator,​ he leads panels at Cannes Film Festival.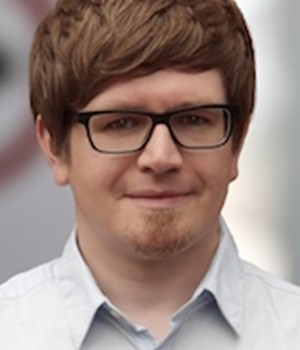 Sebastian Mönch
Games Workshop
Sebastian Mönch is active for Steinberg as a Senior Product Specialist International since 2009. There, he teaches video game developers, sound engineers and broadcasting company staff.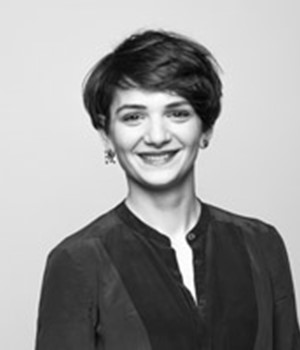 Fitore Muzaqi
Speaker SEE THE SOUND
Fitore Muzaqi studied M.Sc. "Communication Arts - Narrative Environments" at Braunschweig University of Art. At present she prepares her PhD at University of Art and Design in Linz.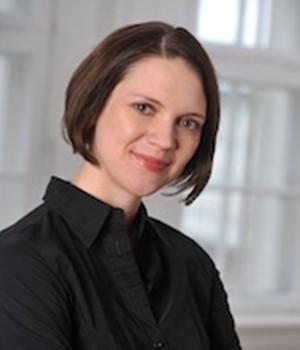 Dagmar Niehage
Match Making
Dagmar Niehage was speaker at the very first Soundtrack_Cologne, subsequently she helped the Congress to develop and to grow as Project Manager.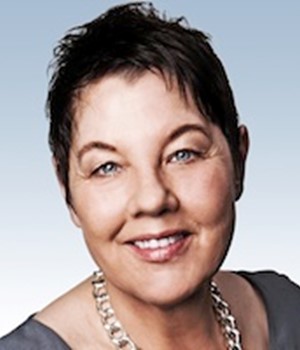 Erika Oltmanns
Reality Check/SYNC
Erika Oltmanns leads the team of Sonoton music and license consultants. She is an active member of "German Production Music Association GPMA".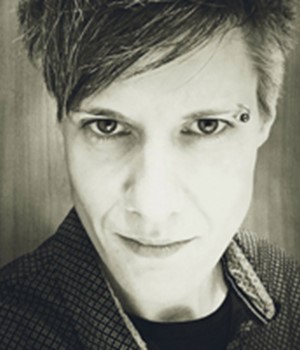 Tina Pepper
Summer School
Tina Pepper has been an advertising composer for companies like Mercedes or Saturn. Nowadays she composes music for TV-series and documentaries ("You Are Wanted").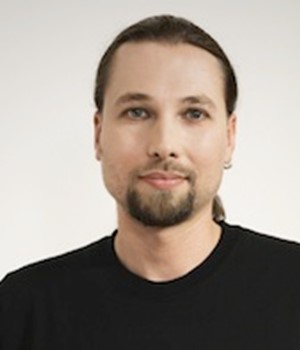 Sascha Peters
Music Production
Sascha Peters is heading the production music unit of Warner/Chappell Music Germany. He takes care of all matters of a major production music company, including the production of new music.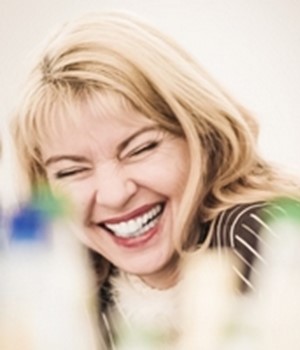 Corinna Poeszus
Summer School
Corinna C. Poeszus is a senior business executive with over 30 years experience in the music, digital media & film production, advertising and TV entertainment industries.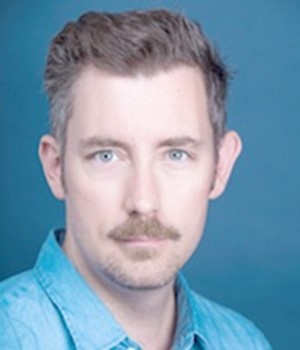 Chandler Poling
Film
Chandler Poling is the Co-Founder and President of White Bear PR, a Public Relations firm specializing in Publicity for Composers, Music Supervisors, and Film & Music Festivals around the world.
Mac Quayle
TV Series
Mac Quayle's recent projects include the Golden Globe winning suspense-thriller-series "Mr. Robot", for which he won an EMMY, the horror-comedy-series "Scream Queens" and "Feud: Bette and Joan".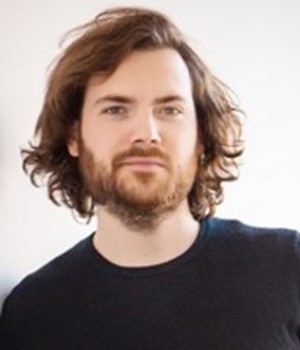 Eloi Ragot
TV Series
Eloi Ragot is self-taught pianist and guitarist and classically-trained trompeter. His recent works as film and TV composer include the series "The Break".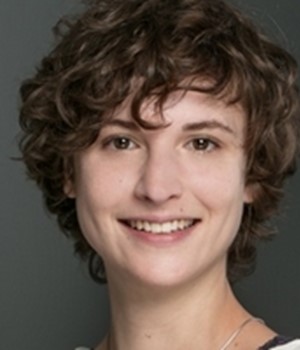 Regina Reis
Reality Check/SYNC
Regina Reis works at BMG since 2012. She started off as a Music Supervisor for Daily Soaps and Release Coordination Manager for the Recorded department.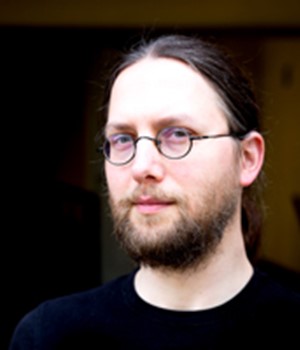 Markus Rennhack
Music Politics
Markus Rennhack is an expert on the themes copyright and collecting societies for players in economy, politics and culture. Moreover,​ he works as a strategist at the music publisher "Kick the Flame".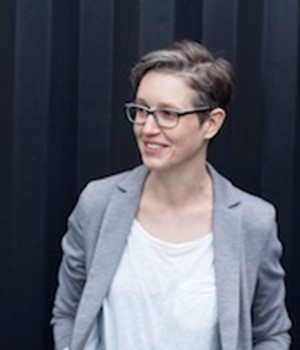 Jasmin Reuter
WIFT
Jasmin Reuter is a woman composer and has already created several scores for commercials and TV. She composed music for award-winning short and long films, like "24 Weeks" or "Tatort: Der Fall Holdt."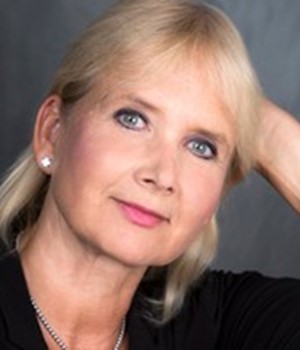 Lolita Ritmanis
TV Series
Emmy Award winning Lolita Ritmanis is best known for the memorable themes and underscores she's created for iconic superheroes. Her projects include "Wild Daze" and "Marvel's Avengers Assemble".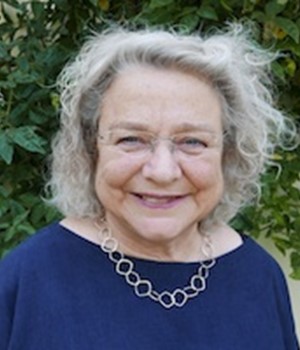 Maggie Rodford
Reality Check/SYNC
Maggie Rodford works closely with composers, negotiating contracts, producing, music supervising and co-ordinating music recordings. She has worked on feature films like "The King's Speech".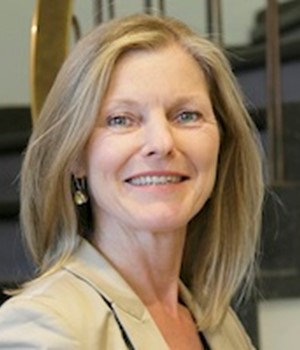 Corinna Rottschy
Jury European Talent Competition
Corinna Rottschy studied Singing and worked as a Radio Host for WDR. Since 2014, she is the ​manager of the WDR Funkhausorchester.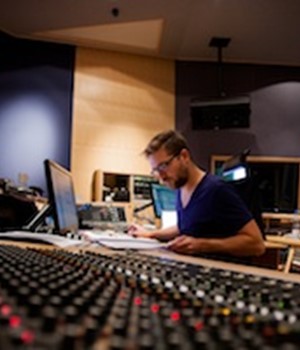 Tom Rußbüldt
Reality Check/Tools
Prior to founding SCORING BERLIN GmbH, Tom Rußbüldt worked as an engineer at the Teldex Studio Scoring Stage since 2008. He is widely known for film music productions.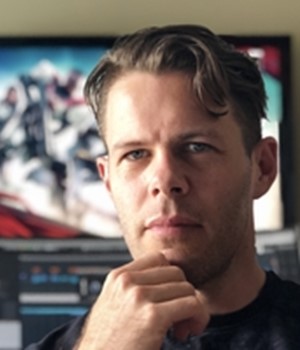 Pieter Schlosser
Games
Pieter Schlosser is an award-winning composer with games credits such as "Destiny 2", "Gears of War 3" and "The Sims 3". He also composed for series like "You, Me and the Apocalypse".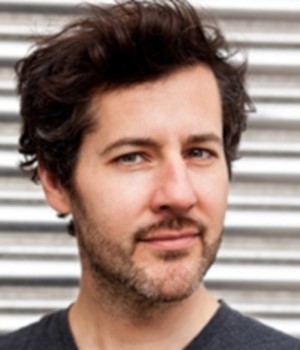 Michael Schlücker
Sound Design & Music
Michael Schlücker is composer/producer and part of the collective GREATEST KIDZ in Berlin. Besides working for bands and brands, he writes music for film and visual arts.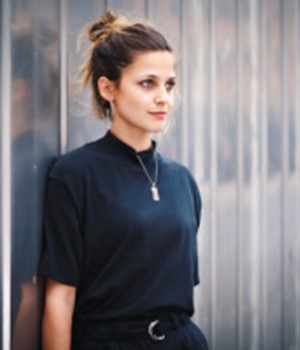 Homay Schmitz
Workshop Sound Design
Homay Schmitz works as an​ In-House Composer at Spitfire Audio, where she explores electronic/traditional music composition and production.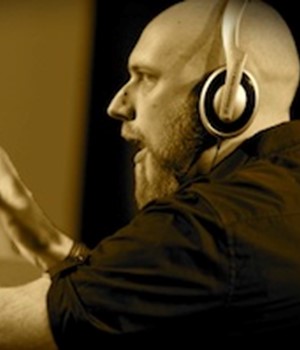 Patrick Schmitz
Sound Design
After studying classical music and film scoring, he started out as a freelance composer for the industry, image films and documentaries. Over time his focus shifted towards drama, primarily for German​ TV.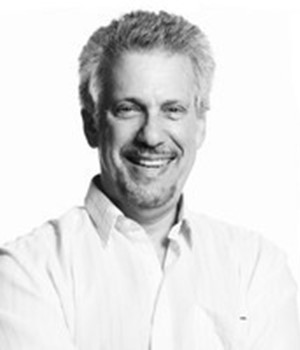 Gary Schyman
Games
Garry Schyman composed for games like the "BioShock" series, "Destroy All Humans!" or "Middle-earth: Shadow of Mordor" and became one of the world's best-known voices in games music during his career.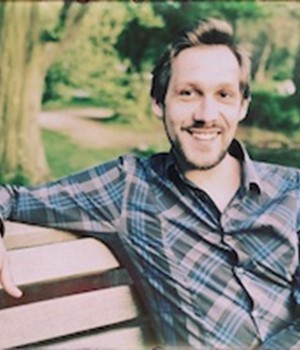 Torben Seemann
Jury European Talent Competition
Torben Seemann works as a Sound supervisor and has founded Chaussee Filmton in 2011. Since 2015, he is managing partner of Chaussee SoundVision GmbH in Lüneburg, Cologne, Berlin and Vienna.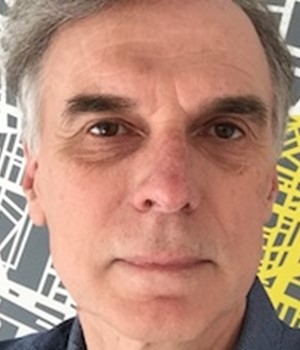 Lothar Segeler
Summer School
Lothar Segeler already has worked as Recording Artist, Producer, Song Writer, Sound Mixer and Lecturer at ifs Cologne. He also created some Big Band Arrangements for Bernd Classen Music Publisher.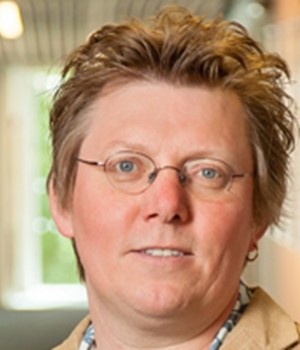 Justin Smith
Speaker SEE THE SOUND
Justin Smith is Professor of Cinema and Television History at De Montfort University Leicester, UK and has already published certain books about Cinema and Television History.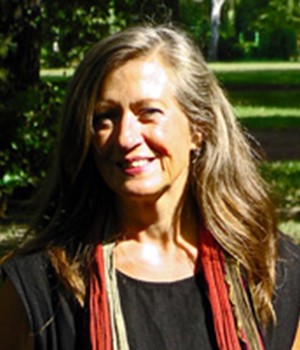 Kerstin Stutterheim
Summer School
Kerstin Stutterheim is filmmaker, dramaturge and professor of Media and Cultural Studies at Bournemouth University, where she leads the Research Center for Film & TV.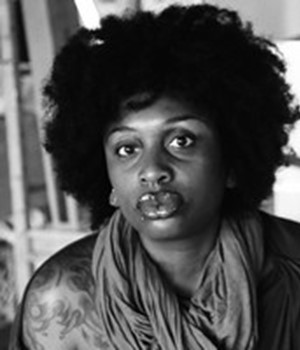 Tamar-kali
Film
Singer-songwriter Tamar-kali made a big impact with her score to Dee Rees' Oscar nominated film "Mudbound". Recently, she composed the score for the drama "Come Sunday".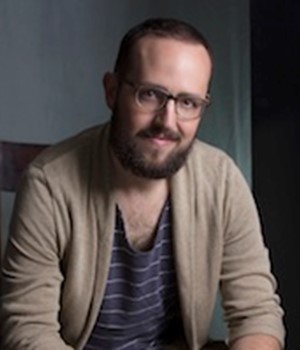 Joseph Trapanese
Film
Joseph Trapanese works as a composer, arranger, and producer and has collaborated with numerous mainstream musical acts like Daft Punk, M83, Mike Shinoda, Dr. Dre, Kelly Clarkson and many more.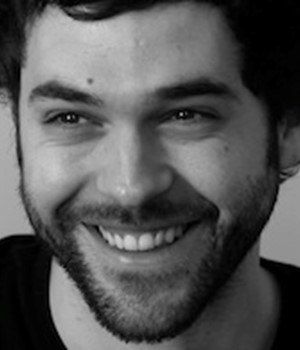 Iñigo Ugarteburu
Music Politics
Iñigo Ugarteburu has already worked together with EMI Music Publishing, Sony ATV or ASCAP. Currently he works for BMAT as the Chief Strategy Officer and meets the needs of broadcasters and publishers.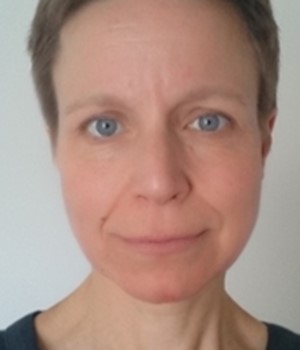 Anne Urban
Summer School
Anne Urban has concurred as a postproduction supervisor for movies like "Whale rider" or "Iron Sky". Further, she has been a lecturer at Kölner Filmhaus or at the International Women's Film Festival.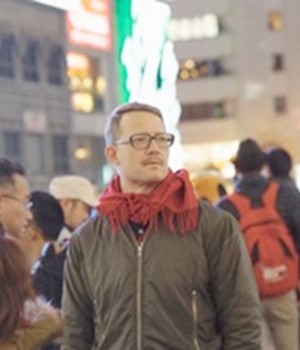 Thomas Venker
Jury SEE THE SOUND
Thomas Venker teaches Music Journalism and Artist Marketing at the Folkwang University Essen, University Paderborn and Heinrich Heine University Düsseldorf.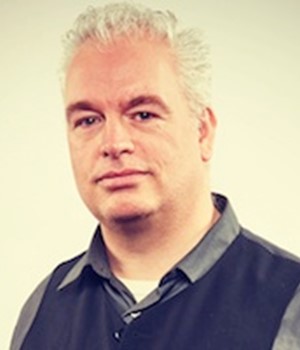 Johan van der Voet
Music Politics
Johan van der Voet has written music for more than 60 film projects and composed the score for Dutch horror film 'Kristen' with Terence Schreurs.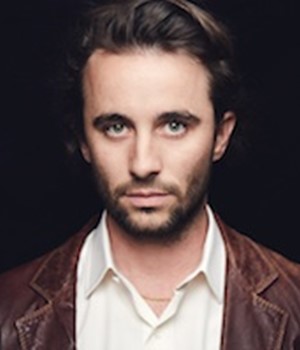 Oliver Patrice Weder
Workshop Games Music
Oliver Patrice won an award for best score for his first feature film 'Low Notes'. He has written scores for BBC prime-time television documentaries and works with several award-winning composers.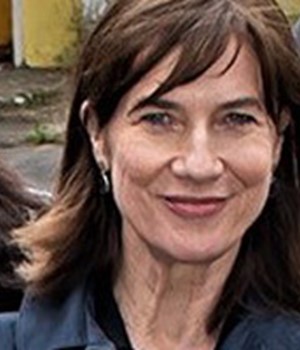 Iris Wolfinger
WIFT
Iris Wolfinger is film producer at Warner Bros. ITVP Deutschland since 1998. She contributed to films like "Scherbenpark".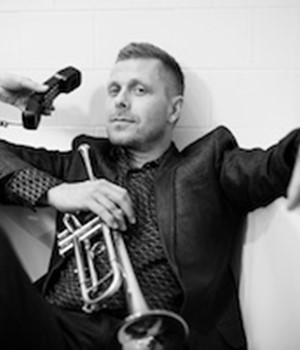 Nils Wülker
Laudator Lifetime Achievement Award
Nils Wülker has become one of the most successful Jazz trumpeters and composers in the last 15 years in Europe. On his own label EAR Treat Music,​ he has published five of his own albums.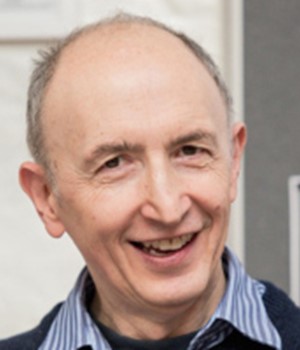 Gary Yershon
Film
Gary Yershon is a composer for theatre, radio, television, film and dance. He has written for BBC radio since 1979. He is Associate Teacher at the Royal Academy of Dramatic Art.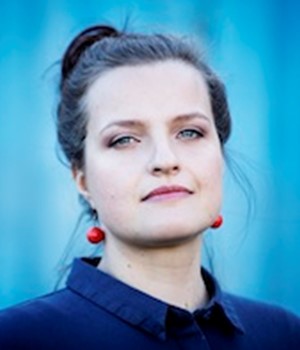 Iva Zabkar
WIFT
Iva Zabkar works as a composer for film and media for more than 10 years. She already has composed music for features, several short films and commercials.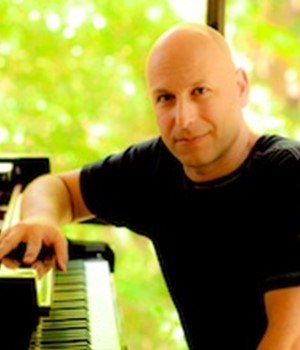 Inon Zur
Composing For Games
Inon Zur is a multiple award-winning composer for Film, TV and Games ("Fallout", "Dragon Age", "Prince of Persia"). He has also collaborated with recording artists such as Florence + The Machine.