Don Davis ("Matrix") receives Lifetime Achievement Award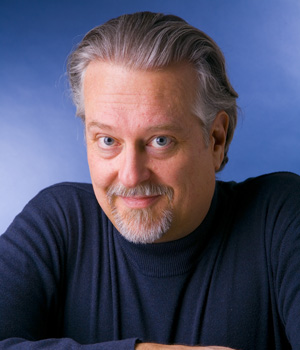 "Matrix" composer Don Davis receives Lifetime Achievement Award at SoundTrack_Cologne 17
SoundTrack_Cologne (04.22.20 - 04.25.20) is awarding its Lifetime Achievement Award 2020 to American composer Don Davis, who is known for composing music for the "Matrix" film series, among others.
Davis will receive the Life Achievement Award for his exceptional achievements in film composing on Saturday, April 25th at the SoundTrack_Cologne grand closing gala. On Friday, April 24th he will share insights into his work in a workshop discussion and comment live on his music in "The Matrix".
The two-time Emmy winner had already started composing for the well-known 80's TV series "Hart to Hart" and "Sledge Hammer!" before he met his mentor Joe Harnell. Harnell gave Davis one of his first jobs as an orchestrator, and together they worked on the award-winning TV series "Beauty and the Beast".
Davis was nominated for an Emmy eight times, winning his first for "A Time to Heal" and his second in 1995 for his score to the episode "Dagger" from the Steven Spielberg-produced series "Seaquest DSV". He then gained international fame for his compositions for the Wachowski Siblings' "Matrix" trilogy. According to IMDB,to this day the American composer has earned over 90 credits, including "Jurassic Park 3" and "Valentine".
As a winner of the SoundTrack_Cologne Lifetime Achievement Award, Davis joins the ranks of many previous renowned winners such as Craig Armstrong, Bruce Broughton, Cliff Martinez, Michael Nyman, Irmin Schmidt, Peter Thomas and Klaus Doldinger.